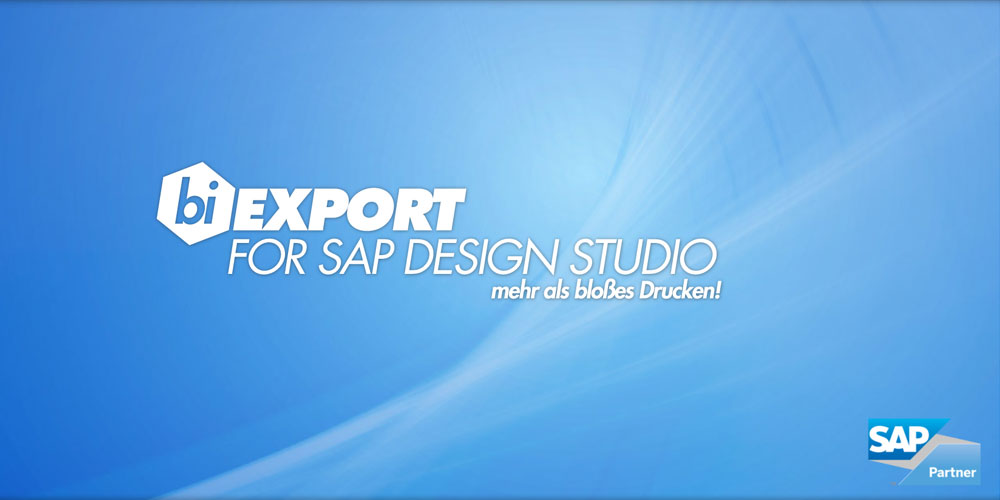 It's about more than just printing
SAP BusinessObjects Design Studio is our latest addition to the SAP Business Intelligence Suite. The export facility of SAP BusinessObjects Design Studio does not always live up to the high and usually specific requirements of professionals. Our biExport for SAP Design Studio add-on provides the solution – exporting reports directly. biExport for Design Studio is implemented within a very short time and offers a wide selection of various export options.
As a certified SAP partner, we at bi excellence software GmbH provide SAP-certified export solutions. biExport for SAP Design Studio is part of our biExport product group, which provides export solutions for SAP BO Design Studio, SAP BW / ABAP, SAP Lumira and websites.
The Design Studio Export: biExport for Design Studio / Lumira Designer
biExport for Design Studio is the Export solution for SAP BusinessObjects Design Studio, our most popular export solution. Since 2012 we are constantly enhancing the functionalities of this software. Most of the new features are based on the requirements of our customers.
With the Design Studio Export you can export every component in your Design Studio dashboard to PDF, PowerPoint, Word and Excel. The export generates vector graphics for the best resolution possible. You receive a high quality document tailor made for your business.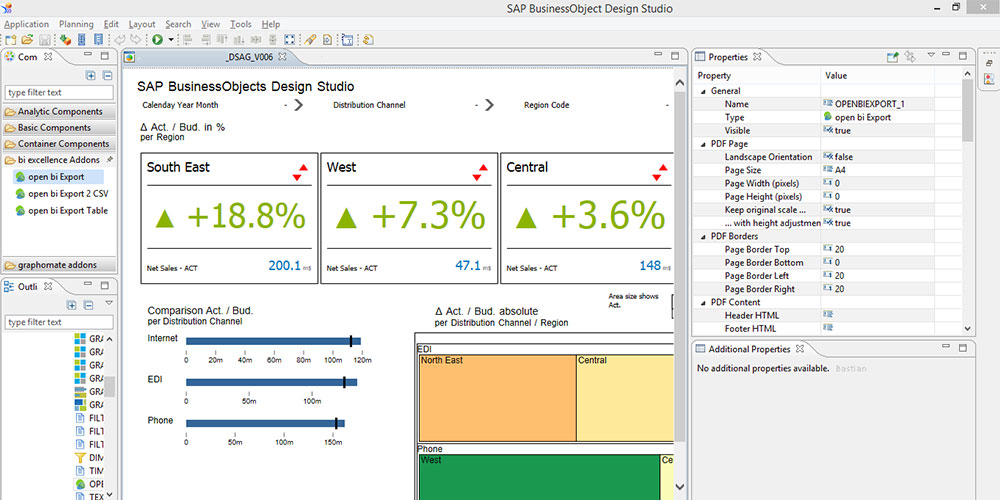 If you're interested in our export solution you can contact us anytime. On our landing page you will find further information as well as a 30 day demo trial.
visit www.designstudio-export.com
biExport for Lumira / Lumira Discovery
Beside our export solution for SAP Design Studio we are also offering an export solution for SAP Lumira. biExport for Lumira enables you to export from SAP Lumira / Lumira Discovery / Lumira Designer to PDF, PowerPoint, Excel and Word.
For evaluation and more information visit our website www.lumira-export.com
Visit www.lumira-export.com